Hanhai Studio is a cross-border business accelerator
specializing in bridging opportunities between the US and China.
Our focus lies in the entertainment and technology industries.
ACCELERATOR PROGRAMS
Hanhai Studio provides a cross-border acceleration program for North America's outstanding entrepreneurial teams. We offer services to companies from the US who aim to expand into China, as well as Chinese companies who wish to establish themselves in the US.
CROSS-BORDER BUSINESS
Our platform connects companies with capital, industrial resources, and partners in the US and China. We facilitate the collaboration between US and Chinese companies, with an emphasis on market expansion development and establishment of satellite offices.

BRANDING EVENTS
From the Hollywood Entertainment Technology Festival (HETFest) to our panels at the Beijing Film Festival, Hanhai Studio has established itself as a company that can create and manage events of all sizes, including international competitions, workshops, cultural tours and more.
CO-WORKING SPACE
Located in downtown Burbank, our co-working office offers a robust and supportive environment to serve entrepreneurs and creators. Check out our office when you attend one of our events or book a free tour today.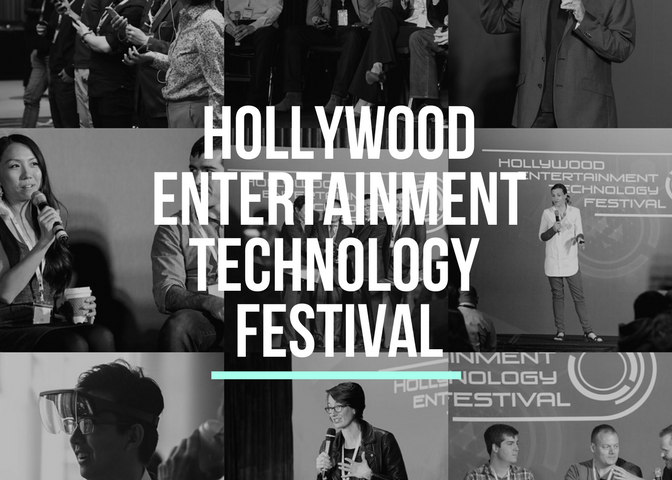 HOLLYWOOD ENTERTAINMENT TECHNOLOGY FESTIVAL
The Hollywood Entertainment Technology Festival (HETF) is a preeminent international event bridging the US and China, with panel discussions and presentations from leading experts on entertainment technology, cross-border opportunities, and investments. The event is a platform for visionaries, content creators, entrepreneurs, and investors.
2017 topics included VR, AR, esports, mobile games, chatbot, film and TV co-production, IP protection and licensing, blockchain for music, industrial design and more. The Expo area featured the latest VR and AR content from innovative companies, as well as digital media ventures demonstrating their capabilities.